Press Room
Videos From National Patient Meeting
04/13/2013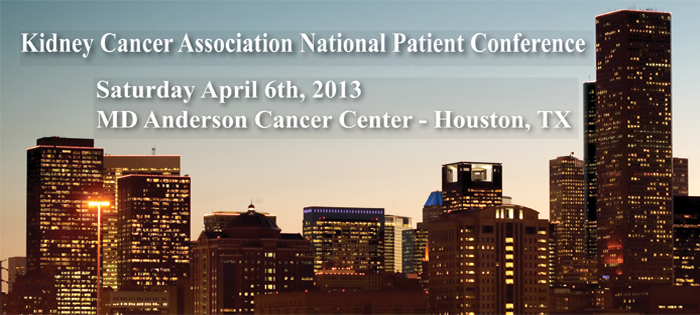 The Kidney Cancer Association's National Patient & Survivor Conference was webcast live from M. D. Anderson Cancer Center, Houston Texas, on Saturday, April 6, 2013. Archived video of the event is presented here in two parts.
Morning case presentations and questions
Afternoon case presentations and questions
This information may be freely shared, including embedding on other websites. However, we request that it be used only in its complete, unedited, form (as presented here).