Press Room
CHOICE Ambassadors Program looking for volunteers
01/31/2013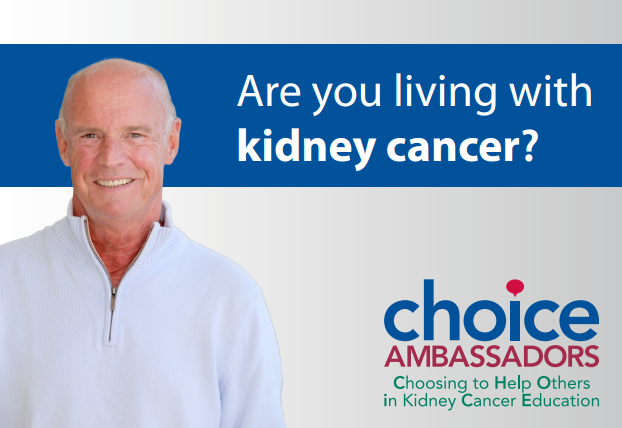 You may be able to help raise awareness about metastatic kidney cancer as a CHOICE Ambassador. CHOICE Ambassadors are people who share their stories about living with metastatic kidney cancer and help educate, motivate, and inspire others also living with the condition.
CHOICE Ambassadors may participate in public speaking, public relations or live and online programs. If you are 18 years or older and have metastatic kidney cancer, or have a close family member who does and you're interested in learning more about participating in awareness initiatives sponsored by AVEO & Astellas, please contact us.
We recognize your desire to protect the confidentiality of the information that you share with us as part of the application process, including personally identifiable information such as your name, address and phone number, as well as any health information you choose to provide. Please be aware that we will take reasonable steps to maintain the confidentiality of your information and will not disclose it to other parties without your permission.
Interested in learning more?